The XXI-th Sidelnikov's readings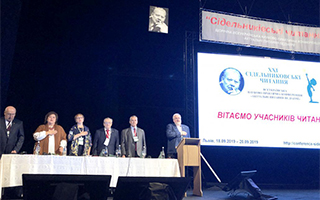 21/09/2019
The All-Ukrainian scientific-practical conference "Actual issues of pediatrics" – XXI Sidelnikov readings – was held on September 18-20, 2019 in Lviv.
The conference is dedicated to the memory of Corresponding Member of NAS, AMS of Ukraine, Professor Viktor Mikhailovich Sidelnikov.
It was attended by more than 2,000 children and family doctors in Ukraine.
Traditionally, reports were received from leading pediatric scientists, plenary and breakout sessions were held on topical diagnostic issues,
treatment, prevention and rational pharmacotherapy of the most common childhood pathology. Heads of supporting pediatric departments made reports on the work done.