Hikma Pharmaceuticals Co. Ltd.
Founded in Amman, Jordan in 1978 by current Chairman, Mr. Samih Darwazah, Hikma has steadily evolved as a leading multinational pharmaceutical company, with a steadfast reputation for quality. The Company's initial focus was on developing a branded pharmaceuticals business across the MENA region. However, in the early 1990s, Hikma acquired a generic pharmaceuticals business in the United States and established an injectable pharmaceutical operation in Portugal, thereby expanding the Company's outreach beyond the MENA region. The Company has since continued to expand significantly, through organic growth and acquisition.
Key events in Hikma's history:
1978 Hikma is established in Amman, Jordan
1980 Hikma commences manufacturing of patented pharmaceutical products under license
1991 Hikma acquires West-Ward in Eatontown, New Jersey and establishes presence in the US market
1992 Hikma begins exporting branded pharmaceutical products to Eastern Europe
1994 West-Ward becomes fully FDA compliant
1996 Hikma becomes the first Arab company to receive FDA approval
1997 Hikma begins the manufacturing of injectable pharmaceutical products in Portugal
2001 Manufacturing facilities in Portugal receive FDA approval
2001 Manufacturing of injectable powdered cephalosporins for the MENA Region and Portugal begins
2001 Hikma's Jordan facility receives Medicines and Healthcare Products Regulatory Agency (MHRA) approval to sell products in the UK
2003 Hikma begins commercial scale production of liquid injectables
2005 Hikma acquires a specialised plant in Italy, beginning its expansion into the lyophilised segment of the injectables market
2005 Hikma lists on the London Stock Exchange
2006 Hikma receives US FDA approval for the manufacturing facilities of Jezeera Pharmaceutical Industries (JPI), Hikma's associate business in Saudi Arabia
2006 JPI becomes a wholly-owned subsidiary following the acquisition of an additional 52.5% share in JPI
2007 HIkma expands into the generic injectable oncology market through the acquisition of Ribosepharm GmbH in Germany
2007 Hikma acquires Thymoorgan, the German contract manufacturer of injectable oncology products, establishing an integrated oncology platform
2007 Hikma enters the Egyptian pharmaceutical market through the acquisition of Alkan Pharma in Egypt (now Hikma Egypt)
2007 Hikma acquires Jordan-based Arab Pharmaceutical Manufacturing Company (APM), enhancing its product portfolio, market presence and manufacturing capabilities
2010 Hikma increases its interest in Ibn Al Baytar, facilitating expansion in the Tunisian market
2010 Hikma expands its manufacturing capabilities in Algeria through the purchase of the 50% stake in Al Dar Al Arabia Pharmaceutical Manufacturing Company that it did not already own
2010 Hikma expands its global injectables business through the acquisition of Baxter Healthcare Corporation's Multi-Source injectables business
2011 Hikma enters into a stretegic partnership with Pharmaceutical Indain company Unimark, and Pharmaceutical Chinese company Haosun enhancing R&D and API capabilities
2011 Hikma completes the acquisition of Baxter Healthcare's Corporation's Multi-source injectables business
2011 Hikma enters the Moroccan market through acquisition of Promopharm
2011 Hikma inaugurates new Penicillin factory, Dar Al Arabia, in Algeria
Products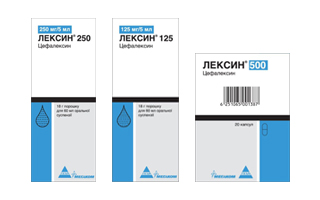 First-generation cephalosporin.
Vitamin B complex.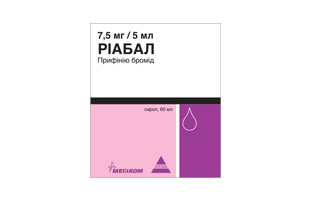 Sorry, this entry is only available in Украинский and Русский.